Activities in Extreme Weather Areas
Introduction
Welcome to the future of sporting events with our state-of-the-art Domes, designed to offer versatile, weatherproof venues for sport events. Tailored to enhance the athlete and spectator experience, our structures promise reliability and a dynamic atmosphere for every event.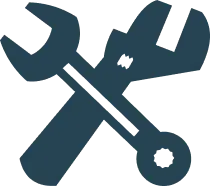 Sustainability
Eco-conscious materials for minimal environmental impact.
Innovation
Incorporating PVDF for resilience and cutting-edge functionality.
Safety and stability
Designed for durability, exceeding safety norms in harsh weather.
Site Planning
Expertly crafted for sports facilities, blending functionality with design to create the ideal, dynamic Sport Dome environment.
Customization
Engineered to align with specific athletic requirements, delivering a personalized, high-performance Sport Dome experience.
Production
Constructing robust, state-of-the-art domes that provide a versatile and inspiring space for any sporting event.
Assembly
Streamlined and efficient dome installation services for sports venues, ensuring quick setup for immediate athletic use.
"Sport Domes: Resilient, Safe, Perfect for Harsh Climates."
Shelter Dome's Sport Domes are ideal for activities in extreme weather areas. Their robust and climate-resistant features ensured a safe and successful event.