Introduction
Shelter Dome offers a one-stop luxury camping solution for your Airbnb campground. From the unique dome structure to the finished interior, we pay attention to every detail to ensure that your guests experience unparalleled comfort and convenience while enjoying the breathtaking scenery of the great outdoors. Choose Shelter Dome to make your Airbnb campground stand out in the minds of travelers!
Application Scenarios of Airbnb Glamping
Individual and group travel
Special activities and experiences
Summer vacation
Enjoy the sun and outdoor activities.
Wellness Vacations
May include organic food, wellness workshops, etc.
Yoga and Meditation
Some Glamping locations offer warm and cozy accommodations for winter use.
Winter Escape
Providing a tranquil environment for mind and body exercises.
Why Choose Airbnb Glamping
Current Travel Trends
Airbnb Glamping aligns with modern trends, offering a unique, nature-close, yet comfortable and convenient vacation experience.
Economical Upkeep
Unlike traditional lodgings, dome for glamping usually demand less maintenance, translating to reduced maintenance expenditures and potentially larger profit margins.
Ideal for city escapees, Airbnb Glamping provides an off-grid retreat with essential comforts, promoting nature immersion and life balance.
Preparation-Free Camping
Airbnb Glamping requires less preparation compared to traditional camping as essentials are often provided. Guests only need to show up and enjoy their vacation5.
Campsite Planning
Tailor-made for airbnb glamping, incorporating the hotel's features to plan the perfect, attractive camping area.
Customization
Designed for airbnb glamping to meet unique visions and create a customized, unique glamping experience for your airbnb.
Production
Offers a sophisticated, durable dome and tent design for airbnb glamping that adds a unique experience and charm.
Assembly
Custom-designed for airbnb glamping, assimilating the hotel's attributes to devise the ultimate, captivating camping zone.
View More Airbnb Glamping Projects
Explore how River Belle Glamping enhanced camping experiences by upgrading to a 5-meter Geodome with ideal amenities, winning Airbnb's award.
Find out the luxury glamping at Luna Lodge Tasmania, nestled in a 40-acre paradise near Hobart. Immerse in nature, explore Tasmania's wonders, and connect with friendly farm animals.
Two decades. That's how long Shelter Dome has been mastering the art and science of luxury dome manufacturing. Every structure we create is a culmination of years of experience, innovation, and a relentless pursuit of perfection.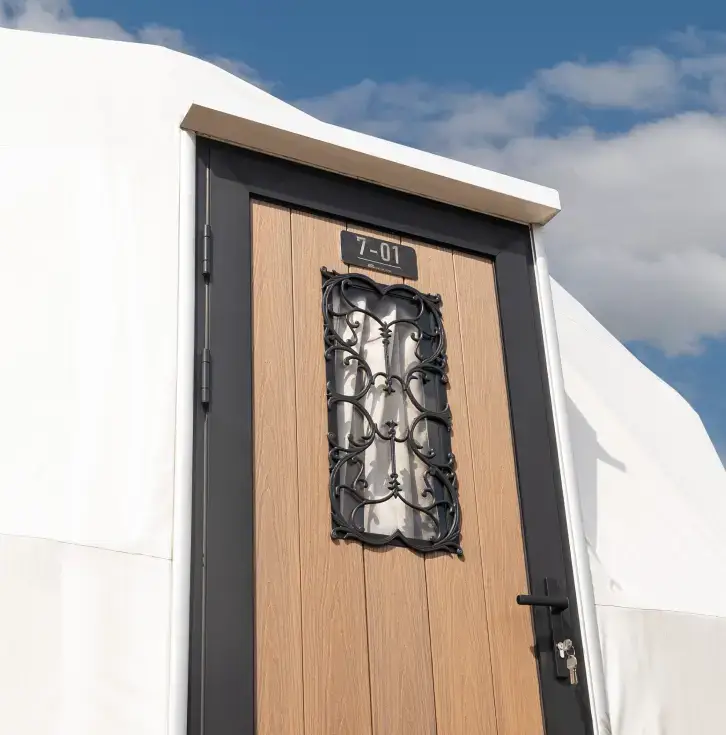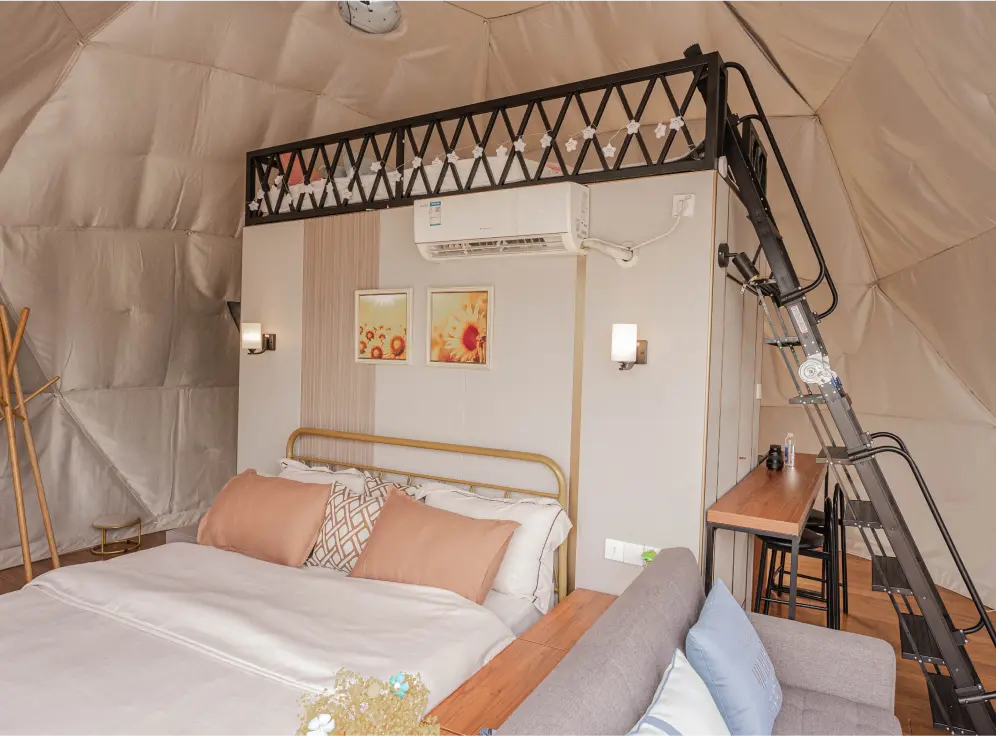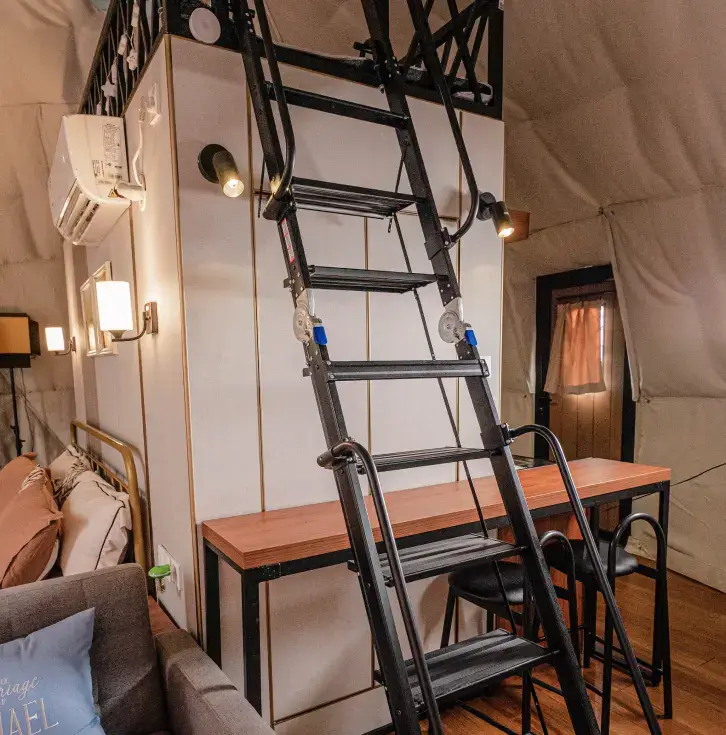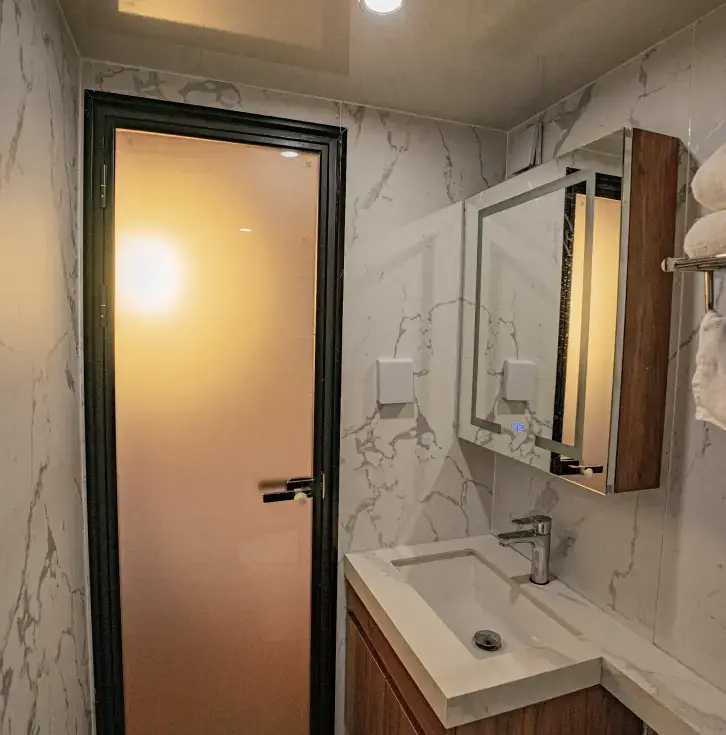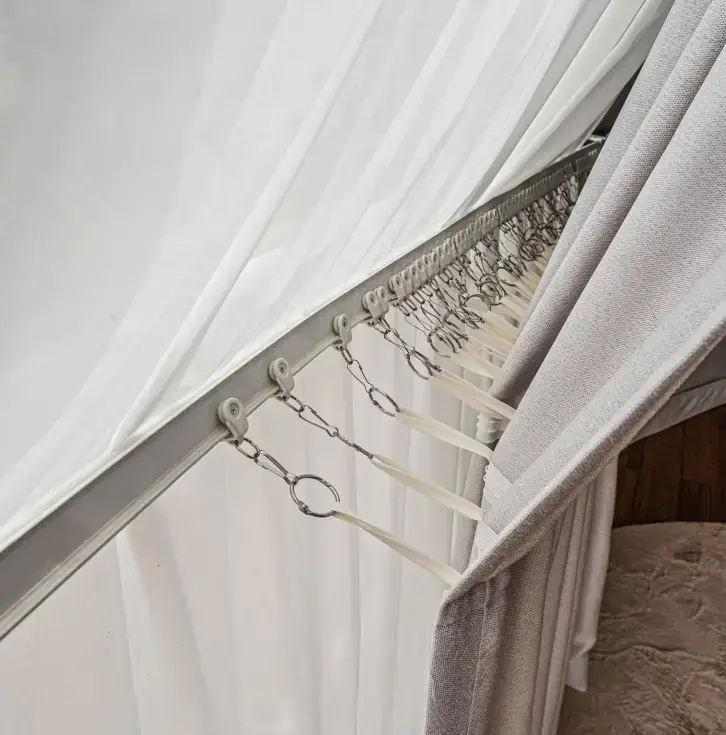 "Airbnb Glamping: creative, comfortable and close to nature, great service."
As an Airbnb camper, I've been impressed with Shelter Dome's Glamping solutions. Not only are they beautifully designed, they are also easy to set up and manage, which greatly enhances guest satisfaction and repeat business.
Explore Our Other Product Solution