Are you ready to plan an awesome function that is beyond the ordinary?
Our collection of geodesic domes is the perfect choice to maximize your own activity experience.
High Speed Of Construction
Experience one of the advantages of our Public Space Dome: High-speed construction!
For example, a large PVC tarpaulin dome with a size of 20 meters in diameter can be built quickly and efficiently, usually in 5 to 7 hours by 5 people.
In short, our public geodomes are not only fast to build but also high-quality and functional.
They allow you to create high-class, professional, comfortable, and functional spaces in a relatively short period of time, making them a great choice for large-scale events and community projects.
Enhanced security measures: Responsibility for your safety and peace of mind for the user is at the heart of our design philosophy. We build each structure with a carefully calculated and designed structure that provides the highest level of safety and robustness.
Customized for safety: Our public space dome has been carefully
designed to support customization in a wide range of sizes and spans. This means that whether you need a modular or bulky structure. Our designs can meet your needs without compromising safety.
Challenging conditions: Our geodomes are rigorously tested to handle the most demanding wind and snow loads, ensuring that they remain stable in harsh weather conditions.
Safe havens: Whether you use our structures for commercial, or public purposes. You can trust that our designs are rigorously tested to meet industry standards and exceed your expectations.
Our innovative design allows for an adaptable space configuration, where multiple spherical structures can be effortlessly combined and customized to suit your unique requirements.

This modular approach offers limitless potential, making it easier than ever to create the ideal layout for various purposes, whether it's for events, living spaces, or commercial ventures.
Rich application scenarios
Adding your design elements to meet the events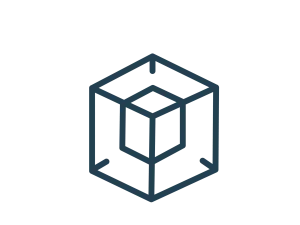 How We Earned Our Dependability
Premium
Material Selection
Cost-effective
excellence
Expert consulting
and support
Public Space Dome Service
Low MOQ
Various spraying
methods
Size, height, appearance
can be customized
High-quality PVC materials and customized solutions reflect innovation, professionalism, and adaptability.
PVC tarpaulin domes are used in a wide range of scenarios to meet the needs of a variety of different projects and activities, but they can also be used for luxury outdoor residences, hosting events such as weddings, music festivals, celebrations, and private parties, commercial exhibitions, and trade shows.
We offer solutions for every need and vision, aiming to redefine your architectural space concept.
Whether you're looking for personalized semi-permanent architectural spaces, outdoor showrooms, high-end catering and restaurants, greenhouses and botanical gardens, etc. Glass Geodesic Dome is a good choice.
It combines aesthetics, comfort, and sustainability to enhance the beauty of cities and campgrounds.
It's like what you see on a regular day as well: A public shaded area, recreational space in line with campgrounds, or city beautification.
The PVDF Tarpaulin Dome is a versatile and sustainable addition to both urban and natural environments.
Get in touch with Shelter Dome
We look forward to your inquiry.
Lean More From Our Projects
Precision Engineering
Every dome meets the highest
standards of both quality and
structural integrity.
Superior Materials
We believe that excellent
products begin with
quality supplies.
On-time Delivery
In the fast-paced event and
hospitality industry, we focus
on punctuality to help clients
implement projects on time.
A world where nature meets luxury and adventure meets comfort. We've made space valuable with our beautifully crafted dome tents, immersing you in an experience that goes beyond traditional camping.