Celebrate life's milestones amidst nature's elegance at Hotel Glamping, your luxurious getaway with a rustic touch.
Application Scenarios For Hotel Glamping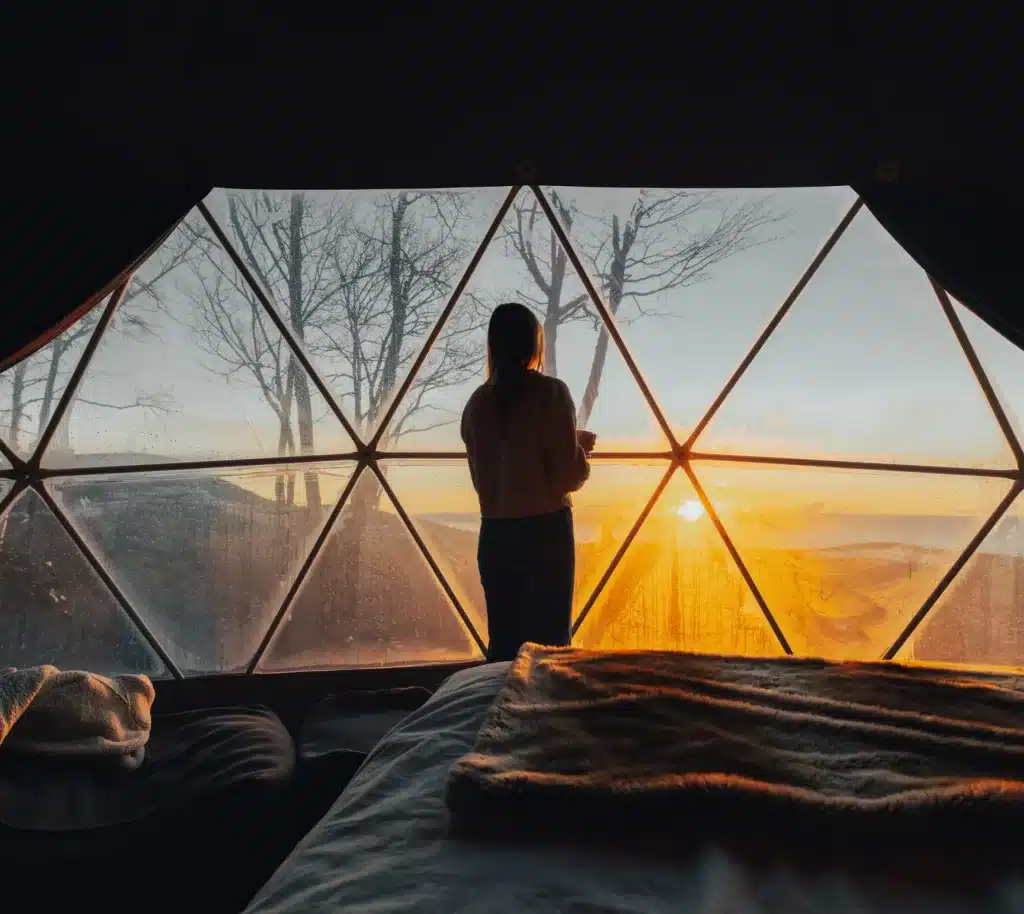 Milestones and Festivities
Couples frequently opt for glamping for romantic sojourns, anniversaries, and other notable celebrations.
Dream Nuptials
Glamping is a favored choice for romantic retreats, anniversaries, and particularly, destination weddings, offering a whimsical backdrop to the special day.
Celebratory Gatherings
From birthday soirees to pre-wedding festivities, glamping settings offer a fresh and exhilarating venue for various celebrations.
Unforgettable Celebrations
Offers unique celebration venues to create everlasting experiences for special occasions such as anniversaries and birthday parties.
Romantic Customization
Tailor-made for destination weddings, combining natural beauty and intimate space to create a dreamy and romantic wedding experience.
Personalized Service
Flexible customization of services and decorations to meet the needs of celebrations with different themes, ensuring that every celebration is unique and individual.
Explore Our Other Product Solution