Introduction
Upgrade your sports events with Shelter Dome! Designed for style and function, they're perfect for any tournament or training. Our domes offer a unique, adaptable environment that enhances every match. With Shelter Dome, experience cutting-edge venues that turn every event into a highlight.
Application Scenarios of Sport Domes
Training and Fitness
Transform your workout experience with our versatile Domes, designed for a diverse range of fitness and wellness activities, all year round.
view now
Sports activities in extreme weather areas
Defy the elements with our robust sports domes, engineered to turn extreme weather from a challenge into your competitive edge.
view now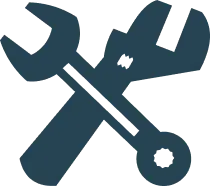 Sustainability
Provide environmentally friendly materials and sustainable development solutions to reduce the impact of activities on the environment.
Innovation
Utilizing the latest construction techniques and materials, such as PVDF, bringing an innovative element to the event.
Provide unique and attractive venue designs for Training and Fitness, including stages, auditoriums, entrance gates and more.
Safety and stability
Make sure all structures to meet safety standards and can withstand heavy foot traffic and all weather conditions.
Site Planning
Expertly crafted for sports facilities, blending functionality with design to create the ideal, dynamic Sport Dome environment.
Customization
Engineered to align with specific athletic requirements, delivering a personalized, high-performance Sport Dome experience.
Production
Constructing robust, state-of-the-art domes that provide a versatile and inspiring space for any sporting event.
Assembly
Streamlined and efficient dome installation services for sports venues, ensuring quick setup for immediate athletic use.
" Sport Domes: Dynamic, Spacious, and Athlete-Friendly with Top-Notch Facilities."
As a sports event coordinator, I found Shelter Dome's Sport Domes perfect for athletic events. Their robust and roomy structure made our sports event a huge success.