Application Scenarios

For Hotel Glamping
Numerous premium resorts have embraced glamping as part of their suite of services to offer patrons a distinctive and immersive escapade in the wild while retaining a sense of comfort.
Luxury Havens
Hotel glamping often underscores sustainability and eco-awareness, making it appealing for hotels to serve the environmentally mindful traveler.
Green Lodgings
Natural Reserves and
Wilderness Locales
Glamping venues near natural reserves and untamed wilderness attract adventure enthusiasts desiring to delve into nature without forgoing comfort.
view now
Wildlife Retreats

In Africa and other regions abundant in wildlife, safari lodges and tented abodes provide an opulent avenue to partake in wildlife adventures.
view now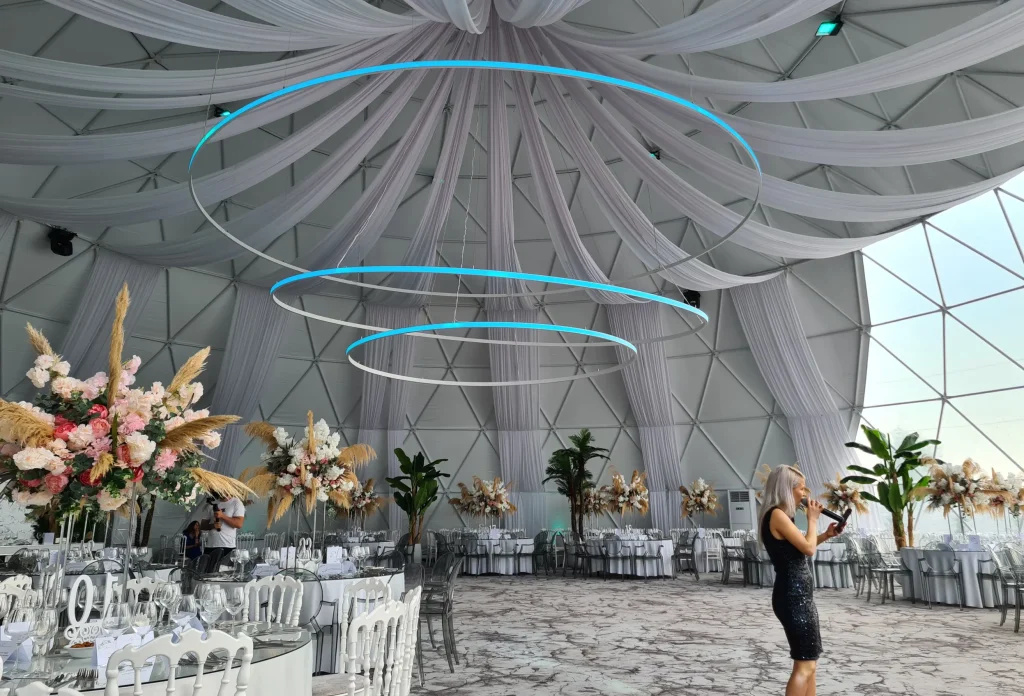 Milestones and Festivities
Couples frequently opt for glamping for romantic sojourns, anniversaries, and other notable celebrations.
Dream Nuptials
Glamping is a favored choice for romantic retreats, anniversaries, and particularly, destination weddings, offering a whimsical backdrop to the special day.
Celebratory Gatherings
From birthday soirees to pre-wedding festivities, glamping settings offer a fresh and exhilarating venue for various celebrations.
Educational and
Environmental
Initiatives
Wellness and
Health Retreats
Campsite Planning
Custom-designed for hotel glamping, assimilating the hotel's attributes to devise the ultimate, captivating camping zone.
Customization
Crafted for hotel glamping to fulfill distinct visions and forge a tailored, one-of-a-kind glamping adventure for your hotel.
Manufacture
Delivers an elegant, robust dome and tent blueprint for hotel glamping, injecting a unique allure and appeal.
Installation
Swift and effortless dome and tent erection services for hotel glamping, assuring a flawless and effective glamping adventure.
View More Hotel Glamping Projects
Escape to a secluded 2020 glamping dome in Cidra's lush forest. Enjoy absolute privacy, solar-powered comfort, and reconnect with nature. Perfect for couples. Rated 4.88 on Airbnb.
Experience a unique eco-friendly retreat at Glamping Unplugged, Fleetwood, NC. Immerse in nature with no Wi-Fi, no electricity, just peace.
Two decades. That's how long Shelter Dome has been mastering the art and science of luxury dome manufacturing. Every structure we create is a culmination of years of experience, innovation, and a relentless pursuit of perfection.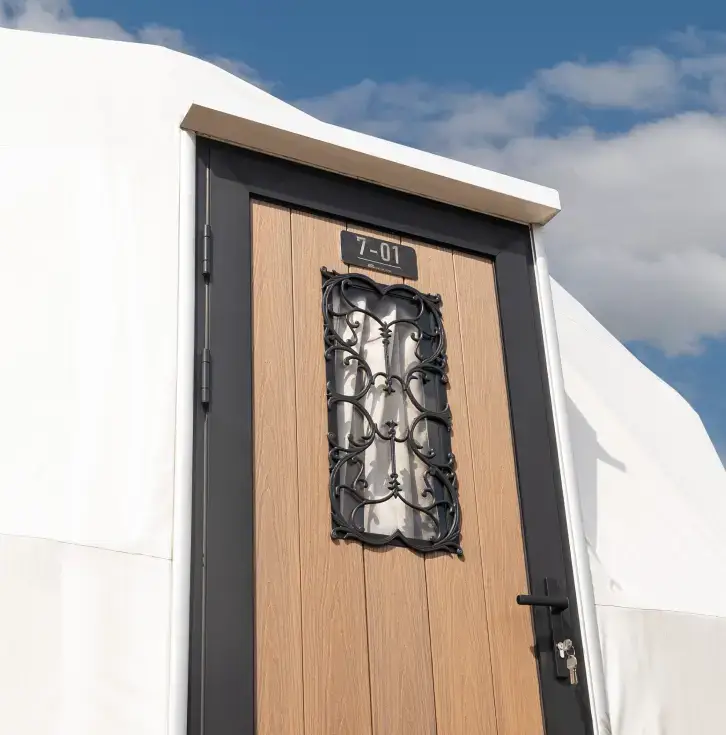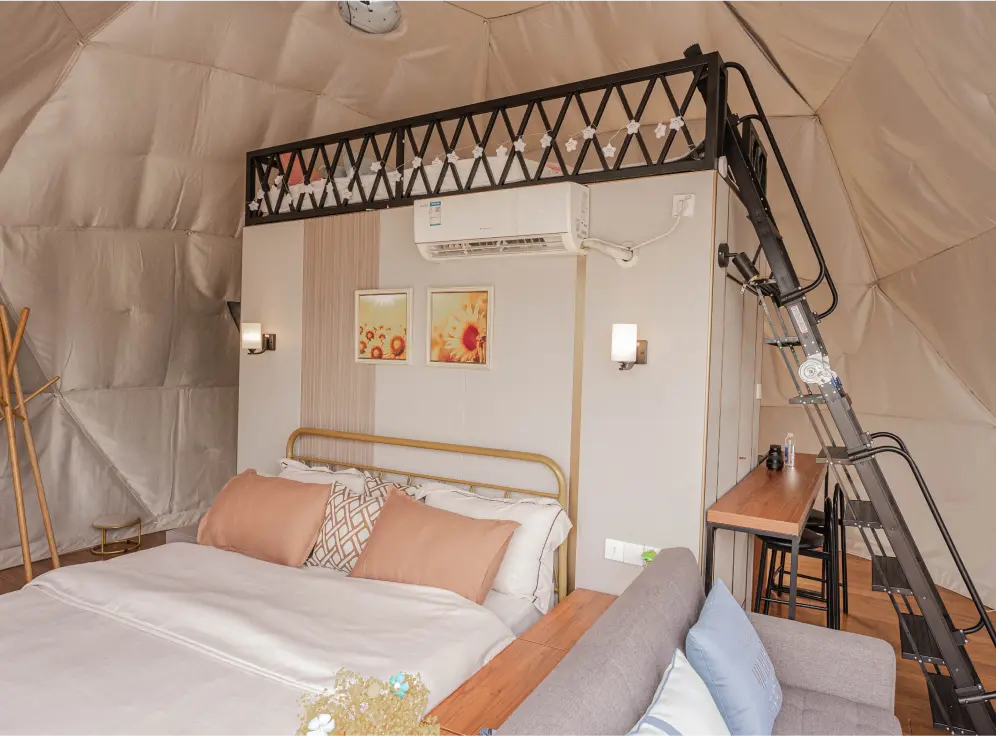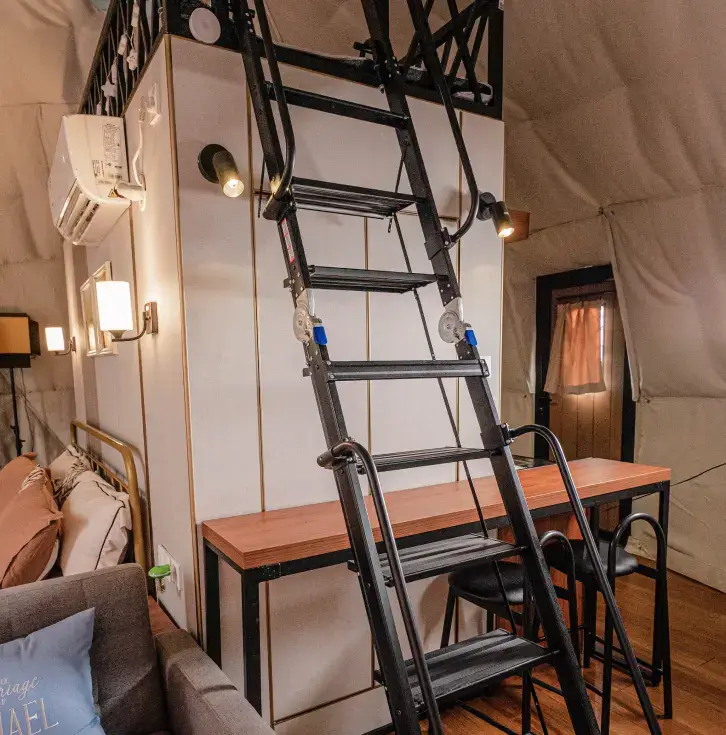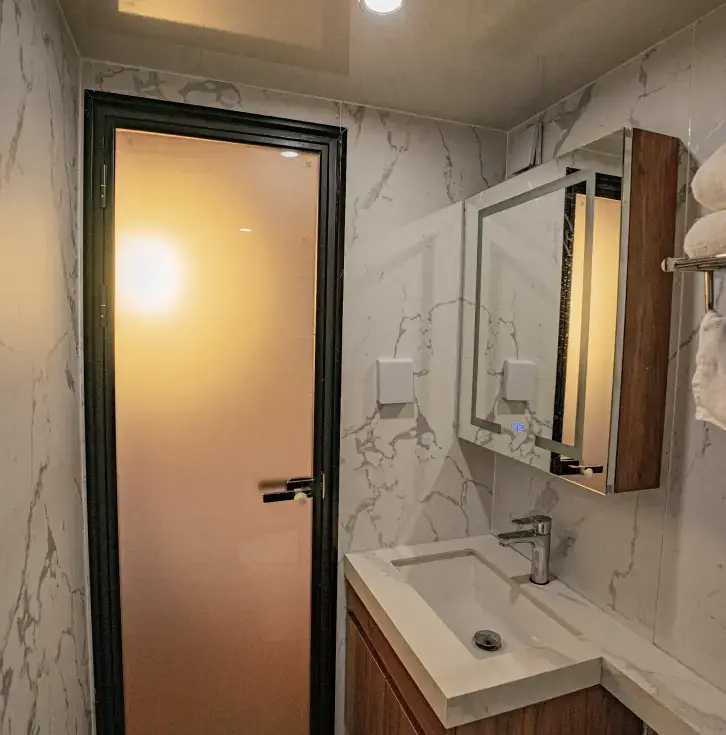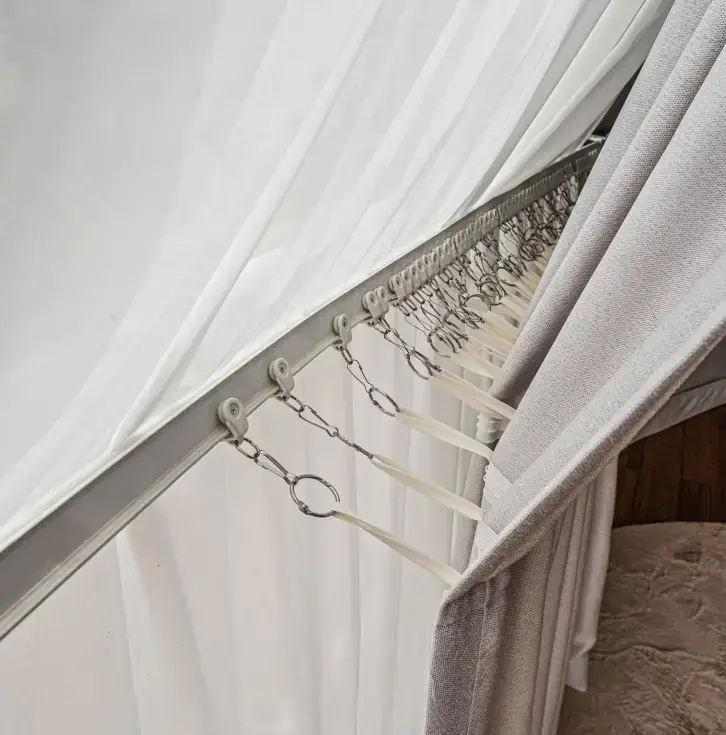 Precision Engineering
Every dome meets the highest
standards of both quality and
structural integrity.
Superior Materials
We believe that excellent
products begin with
quality supplies.
On-time Delivery
In the fast-paced event and
hospitality industry, we focus
on punctuality to help clients
implement their projects on
time and successfully.
"Hotel Glamping: A serene luxury mingling nature with mankind's comfort."
The hotel glamping adventure with Shelter Dome's offerings is truly singular. The sophisticated design melds seamlessly with nature, granting guests a sojourn that is both cozy and romantic. Highly endorsed for voyagers in pursuit of personality and quality!
Explore Our Other Product Solution